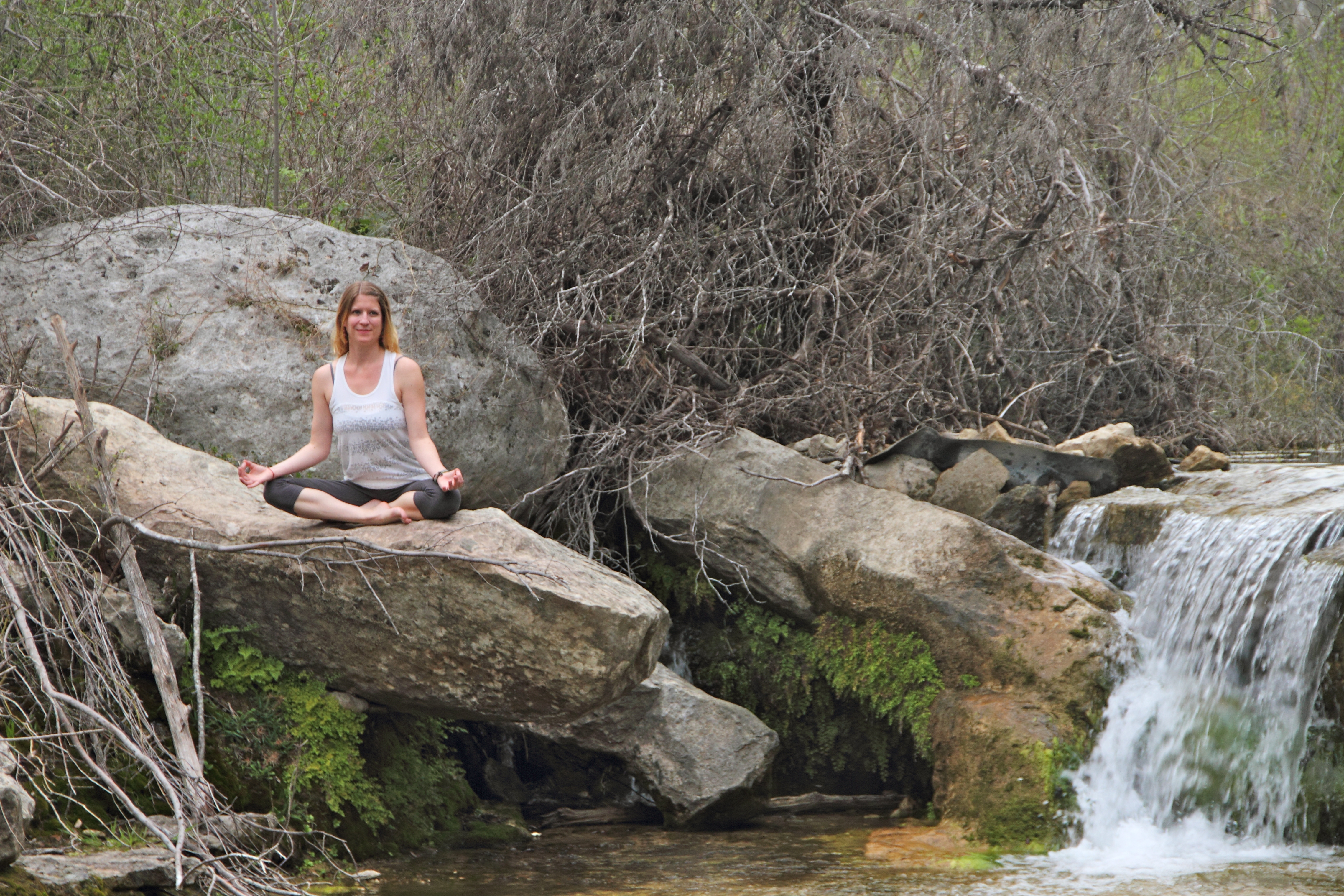 Jessica grew up in the Southeast Texas swamps, and she moved to Austin in 2002, where she resides with her husband and two daughters. Her yoga practice began in 2007, when she was drawn to the intense styles of Hatha Flow and Vinyasa at the gym. She loved the way it made her body feel, but it was not until she began teacher training in 2010 that she realized how good yoga is for the mind. Yoga made everything in life better – relationships with family and friends, waiting in line at the grocery store, even sitting in traffic. Peace of mind was found on the yoga mat, and it extended into the rest of life. While the practice was  grounding, it also made life a lot more fun. As Jessica delved more deeply into the practice of yoga, she felt like it had been with her all of her life. The transformation of motherhood has pushed Jessica to explore how yoga moves off the mat into life.
It is the peace and joy of yoga that Jessica loves to share with her students. While she was initially attracted to more intensive styles of yoga, she loves exploring new styles, including Yin, Kundalini, Viniyoga, Anusara, Yoga Nidra, and Bhakti Yoga. You can find elements of all these styles in her classes.
Jessica has a BA in Communication from Southwestern University and an MS in Information Studies from the University of Texas. She completed her 200 hour yoga certification in August of 2010 at Yoga Yoga in Austin, Texas. She has been pleasantly surprised to discover how both the physical and psychological aspects of yoga meld with her educational background. The heightened sense of awareness yoga brings to the world within you and around you helps you find balance, and your communication and organizational skills become more effective.
Jessica will forever be a student of yoga and knows she can learn as much about life from her students as she can from her teachers. Jessica is currently working toward her 500 hour certification and will complete a 108 hour mentorship in the spring of 2016 with two of her most influential teachers, Jenn Wooten and Angie Knight. She also completed her 85 hour prenatal training. She is trained to play the gong and believes every student should try Kundalini yoga at least 3 times.